02/09/2023:

5 Essential Steps for Safer Banking
Safeguard yourself with these simple steps to help protect your personal financial information.
Let's catch up!
If there have been any changes to your contact details such as your phone number, email address, or postal address, please let us know. By having the most current information on file, we can promptly reach out to you in the event that we detect any suspicious or unusual activity related to your account.
Need to make an update? Contact your local branch today, click here for locations.
---
Protect yourself and your data with a new password
If it's been awhile since you've changed your password, here's your reminder. It's simple to update your internet banking password to protect your accounts from cyber threats.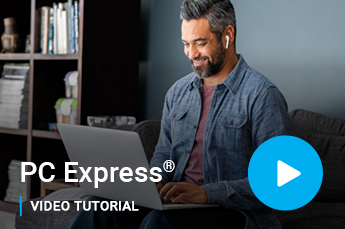 Watch our video or read here to learn how to change your password. Change your password by selecting "Profile" inside Internet Banking.  Profile is where you customize your profile settings, such as your passwords, challenge questions and answers or your email address. You can also enroll for electronic statements and manage the devices you use for our mobile banking service. To make a change simply type in the new information and then save.
---
Improve your mobile banking experience with biometrics
Use fingerprint or facial recognition to log on to mobile banking to avoid typing in your password every time you sign on.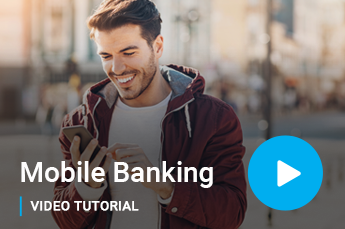 Watch our video or read here to learn how to add this feature. From the mobile app, select the More option. Logging in from your mobile device is simple and very secure. Once logged in, you have a few options available for future logins. Under the More option, you'll find Instant Balances, which lets you preview selected balances without requiring you to log in. And if your device supports fingerprint authentication or facial recognition, you'll have the option of logging in with either method.
---
Enhance your accounts with alerts
Stay secure and enjoy a worry-free banking experience by adding real-time, customizable account alerts.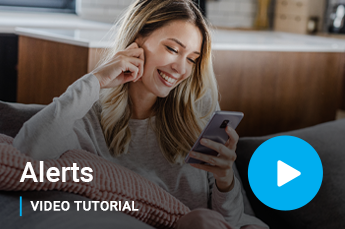 Watch our video or read here to learn how to add alerts from your mobile app.  Alerts can be activated from the More page, or by selecting the quick link on the Accounts page. Then turn on Push Notifications. Once turned on, you can add Account Alerts, which monitor your account activity. Add Security Alerts, to monitor changes in your address, changes to your password, or if your account has been locked out. Plus you can view your Alert History and manage your delivery preferences. From here, you can add, remove, and verify both your email addresses and phone numbers. Once verified, they'll be available to receive alerts. Adding Alerts is simple. To add an Account Alert, just select an account, add a new alert, select the type of alert, and if asked, enter the amount to watch. Then, how you'd like your alert delivered. That's it. You can add as many alerts as you'd like, and you can remove them at any time. Alerts are a simple yet powerful way to stay connected to your account information. And you can track as much, or as little, as you choose.
---
Remember
First National Bank will never ask for your password or personal information in an email or text message, so never reply to any email or text message asking for confidential information.
*Message and data rates may apply to mobile banking.